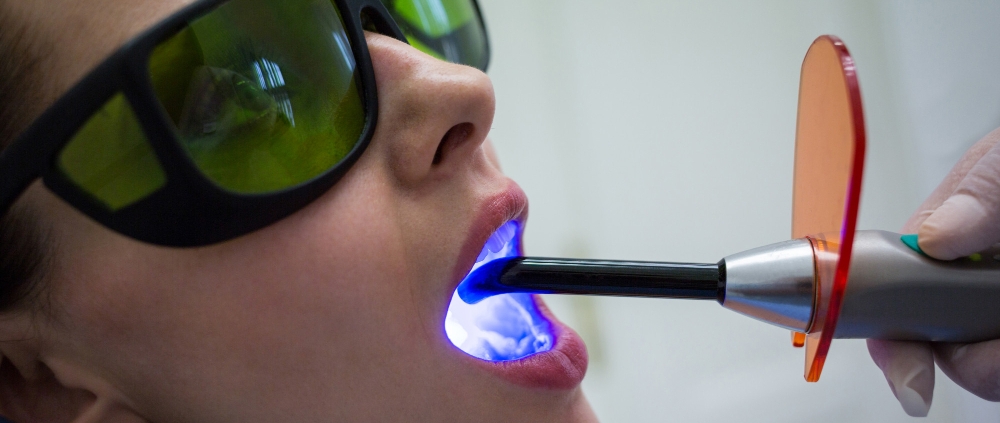 Your dentist in Fargo, ND, offers the latest in available technologies to treat a wide range of dental issues. One of these technologies is the Solea® laser. Solea® is a laser dental tool that facilitates a precise, powerful and effective way to treat conditions related to soft gum tissue, dentin, enamel and bone.
When is the Solea® Laser Used in Dentistry?
Not every dentist is able to offer the Solea® laser. They may not have it in their office or be properly trained on its use. The Solea® laser tool is relatively recent, so having a dentist who has the specialized training and available of Solea® is of great benefit to patients.
The Solea® laser can be used to in place of older dental methods for:
Removal of old fillings
Part of the deep cleaning process
Part of the cavity treatment process
Placing crowns
Treating periodontal disease
Treating canker sores and other mouth ulcers
Conducting oral surgery on bone and gums
Root canal therapy
Removal of damaged or infected soft tissue
Reshaping soft tissue along the gum line
And more
One of the most impressive uses for the Solea® laser tool as far as patients can see, is reshaping the gum line. This is because it's a visible treatment that delivers fast results.
How Does Solea® Work?
Solea® is a dental laser that works by delivering very rapid, pulsating beams of lights of a certain wavelength. These light beams are highly-intense, with thousands of pulses delivered each second.
Solea® is a preferred method of dentistry for millions of patients, due to its many benefits, like reduction or elimination of recovery time, quiet operation and pain-free process. When you need any kind of dental treatment done, look for the dentist offering Solea® in Fargo, ND. Contact us today to book an appointment.
https://harrdental.com/wp-content/uploads/2023/09/dentist-examining-patients-teeth-with-dental-curing-light.jpg
667
1000
Melinda Harr Dental
https://harrdental.com/wp-content/uploads/2023/06/melinda340x156-1.png
Melinda Harr Dental
2023-09-27 17:52:17
2023-09-27 17:52:17
Uses For the Solea Laser