Restoring Implants
---
At Melinda Harr Dental in Fargo, North Dakota, we are a leader in restoring implants for dental patients. Our clients trust Dr. Harr and her associates with their lifelong dental work, including implant maintenance. Learn how we can assist you with bringing the luster and shine back to your dental implants.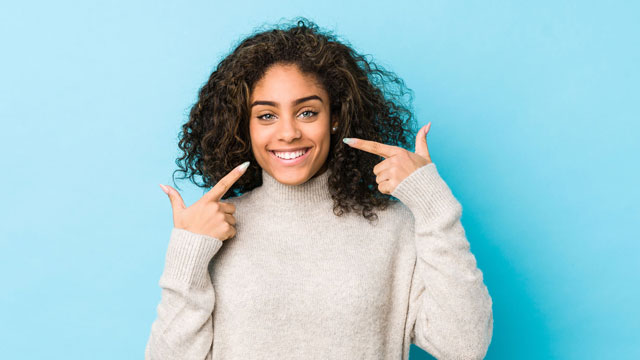 Cosmetic Dentistry for Restoring Implants
Use cosmetic dentistry to restore implants and regain a more brilliant smile. The dental implants you had implanted a decade or more ago can be refreshed right here in our office.
We provide individuals with dental implant restoration services. These services range from implanting new teeth to adding a crown or bridge between implants and existing teeth.
What is Dental Implant Restoration
Dental implants are artificial teeth that replace natural teeth that are missing. The procedure involves taking an artificial tooth and implanting it through bone fusion.
The implant takes time to heal, for up to six months. During this time, you work with our dentist to ensure your implant is fusing to the jaw bone correctly and safely.
Benefits of Dental Implant Restoration
Dental implant restoration helps reduce the loss of gum tissue and facial structure due to tooth loss. As we age, teeth may naturally be lost, causing the surrounding teeth to shift out of position.
The individual can suffer major facial transformations when too many teeth are lost. The teeth shift out of alignment, forcing the person to change how they bite when chewing food. As a result of immense pain, they may be unable to eat a healthy variety of food.
Dental implants:
Restore the patient's ability to bite and chew foods without pain
Reduce the shifting of surrounding teeth and help realign the jaw
Reduce pain in the temporomandibular joint (TMJ) and other jaw bone injuries
Begin dental implant restoration treatments today to see improvements in how well your implants work for you.
Choose Dental Implants in Fargo, ND
Contact us at 701-271-1060 to request an appointment to restore dental implants. Melinda Harr Dental is located in Fargo, ND. Other services we offer include Solea Laser for dental restoration.