Veneers and Bonding
---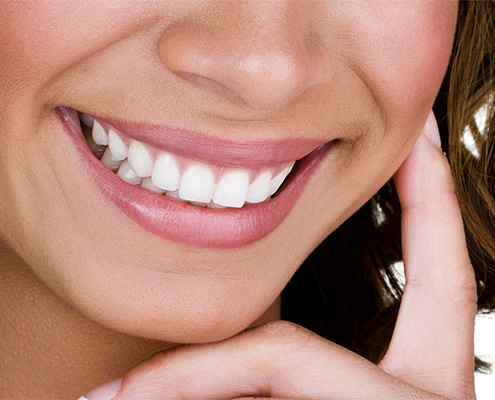 Dental veneers and dental bonding are both tools used in cosmetic dentistry to help repair or cover up damage to the teeth. While dental veneers and dental bonds can do similar things, there are some important differences to be aware of. As your dentist in Fargo, ND, the dental professionals at Melinda Harr Dental can help you decide which type of procedure is right for you.
What Are Dental Veneers?
Dental veneers are a cover that you can place over your permanent teeth to cover up stains, chips, and other forms of damage. Veneers are a permanent part of your teeth because your teeth must be partially ground down to make room for the veneer. Dental veneers are a practical and attractive solution to cosmetic problems with your teeth, so they're a popular option.
If you're seeking dental veneers in Fargo, ND, here's what to know:
Dental veneers look completely natural. They're even colored like your other teeth, so no one will be able to tell the difference.
Dental veneers are easy to maintain. You can brush them and floss them just like your other teeth.
Dental veneers last between 4 and 12 years, depending on the material they're made from.
What Is Dental Bonding?
Dental bonding in Fargo, ND, is an alternative to dental veneers. Bonding is a layer of resin that can be placed on your teeth to cover up cracks and chips on your teeth.
Bonding is tooth-colored, just like dental veneers, which means that your teeth will look completely natural with bonding attached. Unlike dental veneers, bonding is not permanent. This means that your dental bonding can be removed, and your teeth will go back to their original state.
Bonding doesn't always last as long as dental veneers but can be more affordable.
Need More Information About Dental Bonding and Dental Veneers? Call Today
At Melinda Harr Dental, we provide dental bonding and veneer services for Fargo, ND patients. Want to know more about how our dental bonding services can help you? Call to make an appointment and learn more about our services.