Pediatric Care
---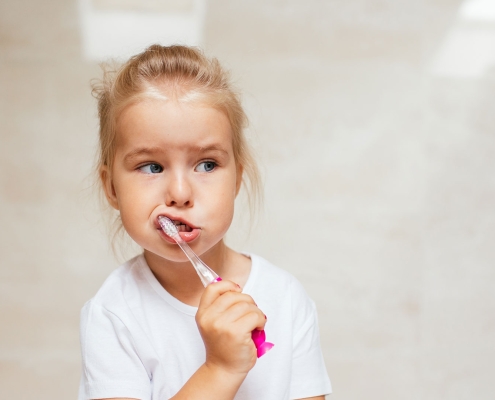 Seeing the dentist on a regular basis is important. When you take your child to the dentist in Fargo, ND, your child will get their teeth cleaned and examined by a capable and experienced dental professional.
During dental appointments, you and your child will learn more about caring for your child's teeth. You'll get answers to your questions about pediatric dental hygiene, and your child's dentist will give tips and advice to help take care of your child's teeth at home.
When to Bring Your Child to See the Dentist
Your child's first visit to the dentist should occur 6 months after their first tooth erupts from the gums or by the time they turn one year old – whichever comes first. Once your child has been to the dentist for the first time, the dentist will tell you when to make the next appointment.
What to Look For In a Dentist
When you're seeking a dentist in Fargo, ND, look for:
Experience with children. Children have very specific needs when it comes to dental care. Some children have dental anxiety, others may have a hard time sitting still for the dentist. It takes an experienced dental professional to put pediatric patients at ease.
Facilities that are comfortable for children. Children need special equipment and benefit from special accommodations for pediatric patients. Finding a dentist with the right accommodations for your child is important.
Good patient care. Look for a dentist that has a reputation for providing good patient care to pediatric patients.
Why Patients Choose Melinda Harr Dental
Are you seeking a dentist for pediatric dental services in Fargo, ND? Contact Melinda Harr Dental for your child's first dental appointment. Our patients choose us because we offer convenient scheduling and good patient care. We're experienced with pediatric dentistry and understand the very specific needs of our younger patients.
Call today to make your child's next dental appointment at Melinda Harr Dental.