Patient Concerns
---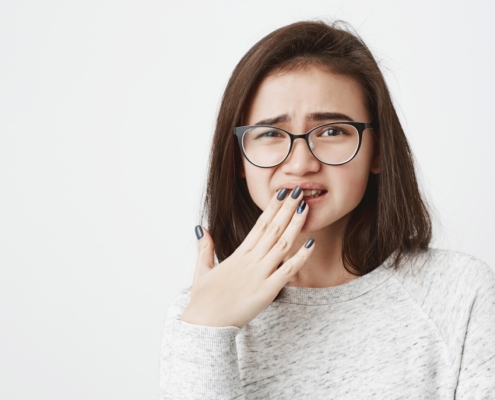 Patient Education
We want you to be comfortable and well informed at every phase of your individualized treatment. Of course, Dr. Harr will discuss your treatment to your satisfaction, but we also provide visual aids. The first is an application for the iPad that demonstrates numerous types of dental procedures. The second is a three-dimensional, animated presentation of all major procedures that you might encounter.
Our goal is that you are completely informed concerning your condition and any treatment that will be performed.
Patient Safety
We adhere to the highest professional standards of cleanliness, sterilization, and radiation control, going well beyond standard safety requirements. Our staff regularly attend safety seminars and are quite knowledgeable on the latest techniques.
At your appointment

To provide optimum care, we only allow the patient in the treatment area and ask for any additional visitors to wait in the reception area.

Protective Eyewear

We ask that all of our patients wear protective glasses while undergoing any treatment in our office. This is simply an added layer of safety we offer to ensure your visit with us is safe and comfortable.

Sterilization

We know that preventing the spread of infectious disease is critical and have spared no expense in meeting and exceeding all of the guidelines set by OSHA, the ADA, the CDC and the State of North Dakota.
Pre-medication
Patients with certain medical conditions (e.g. valvular heart conditions, artificial joints) may need to pre-medicate with antibiotics before certain treatments. We do this with your safety in mind. Please inform us if you have a condition that might require pre-medication.